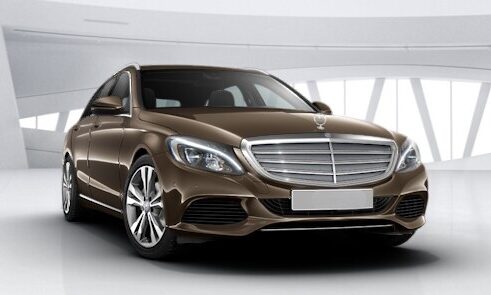 Amazing things You never imagined!
Our land is a mix of history, culture, nature. Our tours will take you to discover the most secret places and the most beautiful nature that hides between jagged coasts overlooking the sea to give you a unique emotion during your trip.
GET INSPIRED
WE LOVE TO TALK TO YOU ABOUT OUR LAND
Read the latest articles from our Blog
OUR AMAZING GUESTS
About us
G T


September 1, 2018

As a Luxury Travel Designer, I seldom make bookings with not Virtuoso member suppliers. Andrea of Amalfi Tour Leader has provided services that have exceeded my expectations. Two weeks before my clients' arrival in Italy, Andrea was always there to answer all my needed queries. First, my clients will arrive in Naples, Italy, at midnight, and other than the airport pick-up transfer that I needed, I also needed a private boat transfer from Naples to Capri and a land transfer from Capri port to the hotel. Andrea has provided everything on time w/o any glitches. He also offered a transfer from the hotel to the Capri Helipad for my clients' Helicopter transfer to Amalfi Coast. Andrea also provided a transfer from Scala Helipad to Hotel Santa Catarina. He offered a luxurious private day tour for my clients in Amalfi, Sorrento, and Positano on a Mercedes Benz S-Class. My client texted me and informed me how happy they were with all the services Andrea provided. Andrea was always there, monitoring each service he provided my clients from departure to arrival. Everything was just executed flawlessly. I cannot imagine providing my future clients with travel services in Amalfi and Capri without Andrea of Amalfi Tour Leader. Definitely, he is a customer-oriented travel service provider.

rey pamaran


April 22, 2022

Ottima scelta, Andrea è disponibile puntuale simpatico un cicerone perfetto, ci ha accompagnati per 3 giorni nella meravigliosa costiera Amalfitana, è venuto a prenderci all'aeroporto e da subito abbiamo iniziato il tour.. ottime anche le guide che ci ha affidato! Grazie Andrea Cinzia e famiglia!

Cinzia Fracasso


November 5, 2019

I reached out to Amalfi Tour Leader via email on a holiday and was pleasantly surprised to receive a prompt response. We were staying in Agerola and needed transfer to Napoli Airport the following day. Andrea responded to my email soon after I contacted him and we made arrangements. Communication was excellent and the details were easily sorted. He arrived slightly early at our B&B (we were early and ready so this was good). The vehicle was nice and comfortable. Andrea pointed out places of interest along the way. We'll have to come back for another visit, and when we do we'll reach out to Amalfi Tour Leader because it was a pleasant and reliable experience. Thank you Andrea

Michelle Lala


February 5, 2022


Andrea ci ha prelevati da napoli fino a positano,e durante il tragitto ci ha fatto una piccola lezione di storia su napoli e i suoi posti..persona alla mano e molto simpatica!consigliatissimo!!

Marco Balante


March 5, 2022

Ho parlato esclusivamente al telefono . Da altra parte ho trovato una persona cordiale, professionale, insomma uno come se conoscessi da una vita . Consigliato! Ah , le ragazze hanno risolto . Grazie per la disponibilità .

Iwona w


October 1, 2021

Fantastic private driver and personable.

Meredith Gwin


September 15, 2023

Transfer da Amalfi a Napoli

barbara bargiacchi


October 5, 2021

Andrea was our driver and guide on our first day in Naples and he was fantastic! He was so kind, personable, and extremely knowledgeable and passionate about his region's history. He provided us with an unforgettable experience. If you come to Naples / Amalfi, you MUST use him! Also he is an impressive driver and our ride was very comfortable and relaxing with him.

Lindsay Wooleyhand


June 1, 2022

Bianca Amico Di Meane


January 5, 2022

My family and I really want to publicly thank Andrea and the whole crew for the services. We hired the company for a transfer from Napoli to Amalfi and then back from Amalfi do Napoli and everything was great! Our driver Giuseppe was really nice and Andrea was always available to answer our messages. Thanks for everything. I already recommended Amalfi Tour Leader to some friends. Hope to hire your services again sometime soon. Arrivederci! Grazie mille

Lis Lopes


June 15, 2023

Andrea and his team from Amalfi Tour Leader were amazing, communicating was super easy, and they were very helpful. Enzo was a super driver and very professional and on-time. I recommend using Andrea and his team 100% to all the travelers coming to Amalfi. Thank you Andrea and team!!!

Sonia Gonzalez


July 15, 2023
Devo dire che siamo stati molto fortunati a trovare una persona come Andrea che ci ha aiutato con i nostri spostamenti attraverso la costa Amalfitana. È molto gentile, molto ben informato, sempre puntuale e fornisce ottimi consigli per rendere la vostra vacanza un'esperienza indimenticabile.
Thank you Andrea
Juan C.
Guest
Andrea is the best!
Contact him for all your transport needs in the Amalfi area!
We were a group of 17 and he took great care of us! Clean vehicles, safe driving and one of the best tour guides!
Tricia
Group Tour
Andrea made our stay in Amalfi so easy and added enormous value to our holiday. He came to pick us up in Naples and drove us around the coast. His knowledge, passion and pride of his region is exceptional and I highly recommend his services.

Greetings Helen
Helen
Guest
Sign up to our newsletter